Want to win £500 for writing about football? Here is your chance.
Last year, as part of our long-term commitment to encouraging the next generation of football writers, the FWA organised our first-ever Student Football Writer of the Year awards. They were a huge success, drawing in more than a thousand entries, many of which insisted that the future of football writing in this country is bright indeed. Both of our award winners – Jacob Tanswell and Ella Graunia Cook – have gone on to find jobs in the business.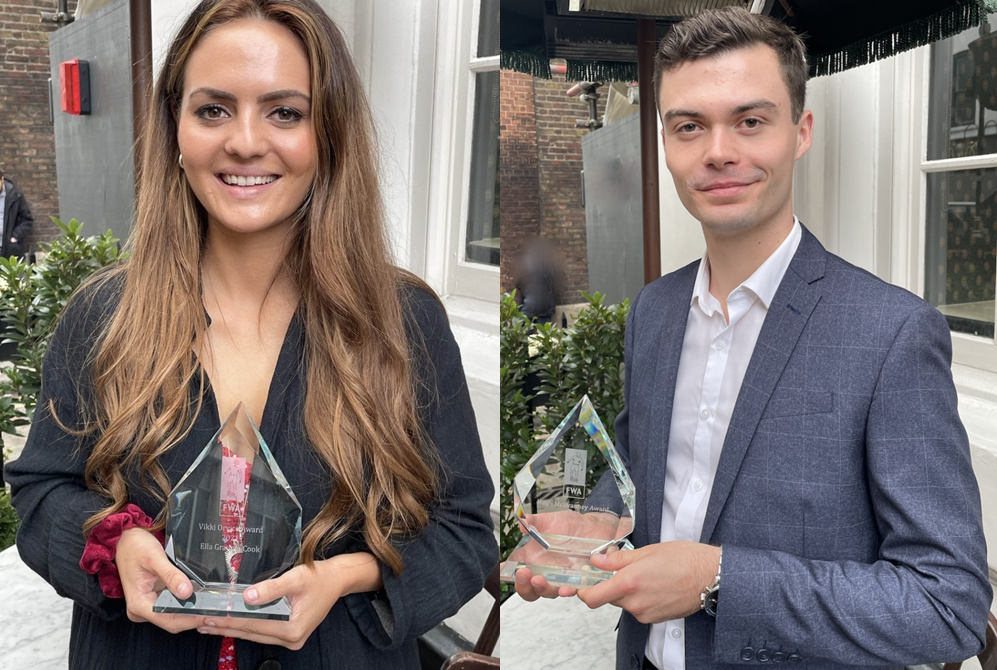 So successful was the competition, we are staging it again this year, this time with a third new award. In addition to the awards for Female Student Football Writer of the Year and Male Student Football Writer of the Year, named after two much-missed members of the association, Vikki Orvice and Hugh McIlvanney, we are opening up a new category, the Unheard Voices Award. Run in conjunction with our friends at Kick It Out, this is aimed at those from less represented sections of society, whether because of race, sexuality or disability. We would like to hear from you and give a platform to promote and encourage your work.
And the good news is, as competitions go, this one remains as simple as ever to enter.
In all three award categories, we are asking for one piece of writing, of less than 800 words. It might be a match report (either of a student game or a professional encounter, watched on television), or it could be an interview, or a piece of analysis or a just personal take on your own experience, as a fan or a participant. Work does not need to have been previously published.
We have assembled a judging panel of eminent football writers and broadcasters, including Alyson Rudd, Paul Hayward, Jacqui Oatley, Joel Beya, Adam Crafton and Sami Mokbel to assess the work. And what they will be looking for are three things: originality, insight and delivery.
The prize is substantial. As well as a trophy, for each of the three award winners, there will be the five shortlisted titles in the FWA Football Book of the Year Award, free membership of the FWA for a year and an opportunity for work experience (the winner of the Vikki Orvice prize will have the chance for work experience with Brighton Football Club's communications department, for instance). There will also be a £500 prize for the winners of all three categories. Plus, the prizes will be awarded on the same night as the FWA Footballer of the Year at our annual dinner.
Articles should be submitted by email (please cut and paste your work into the email, don't send it as an attachment) to this address fwasjoy@gmail.com by Friday, April 8th. Please state your age, the place where you are studying and which of the awards you would like to enter. The winners will be announced at the FWA's Footballer of the Year ceremony in May.
Football is working to address its inequalities and this is equally necessary for the media. We actively welcome applications from people of all backgrounds, cultures, faiths and religions. These awards are primarily established to encourage and build a pathway for the next generation of writers, who represent our society now.