Liverpool star Mo Salah, who was voted Footballer of the Year for the second time, and Chelsea striker Sam Kerr, who won our Women's Footballer of the Year vote, collected their awards at our star-studded annual dinner at the Landmark London on Thursday May 5.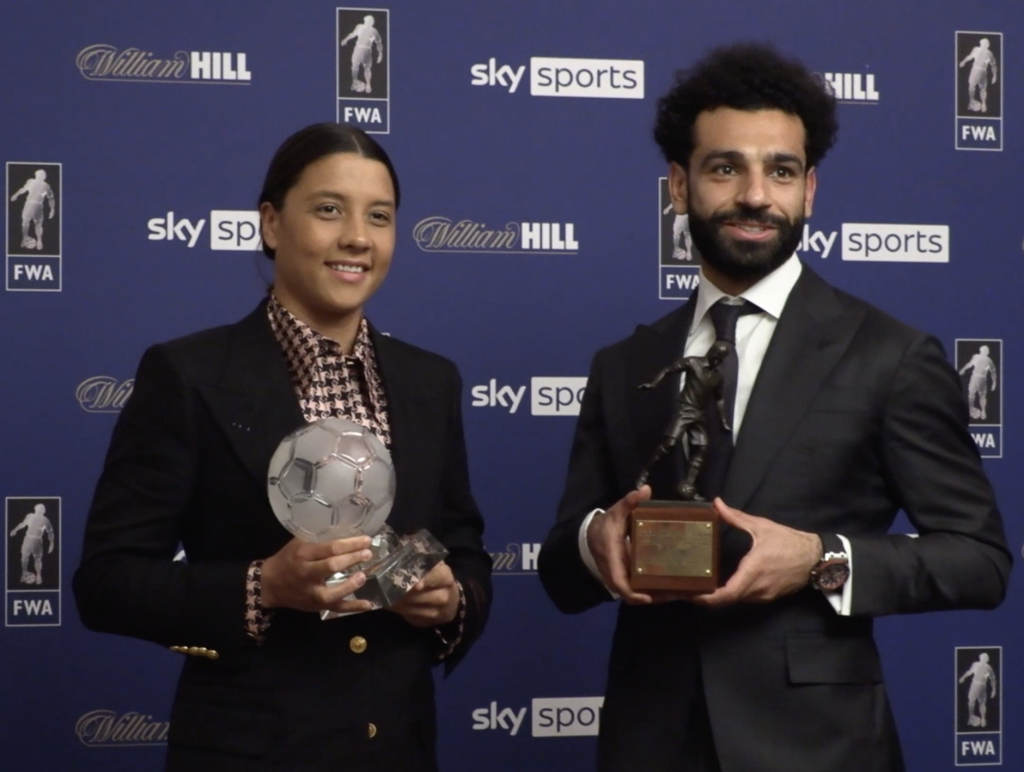 Mo Salah had previously been our Footballer of the Year in 2018 and said: "This feels great. Journalists are a very big part of the football family and hopefully I just keep carrying on and win some more trophies."
Sam Kerr has had another record-breaking season with Chelsea, and the Australian striker said: "The Chelsea team is so talented and there are so many people in it who could win this award. I am lucky to be a part of it. Every day I am training with some of the best players in the world, who I think are much better than me.
These awards are a team thing and you don't win anything on your own. We have a strong team and many of the players could have won this, so I am really proud to have won it and fly the flag for Chelsea."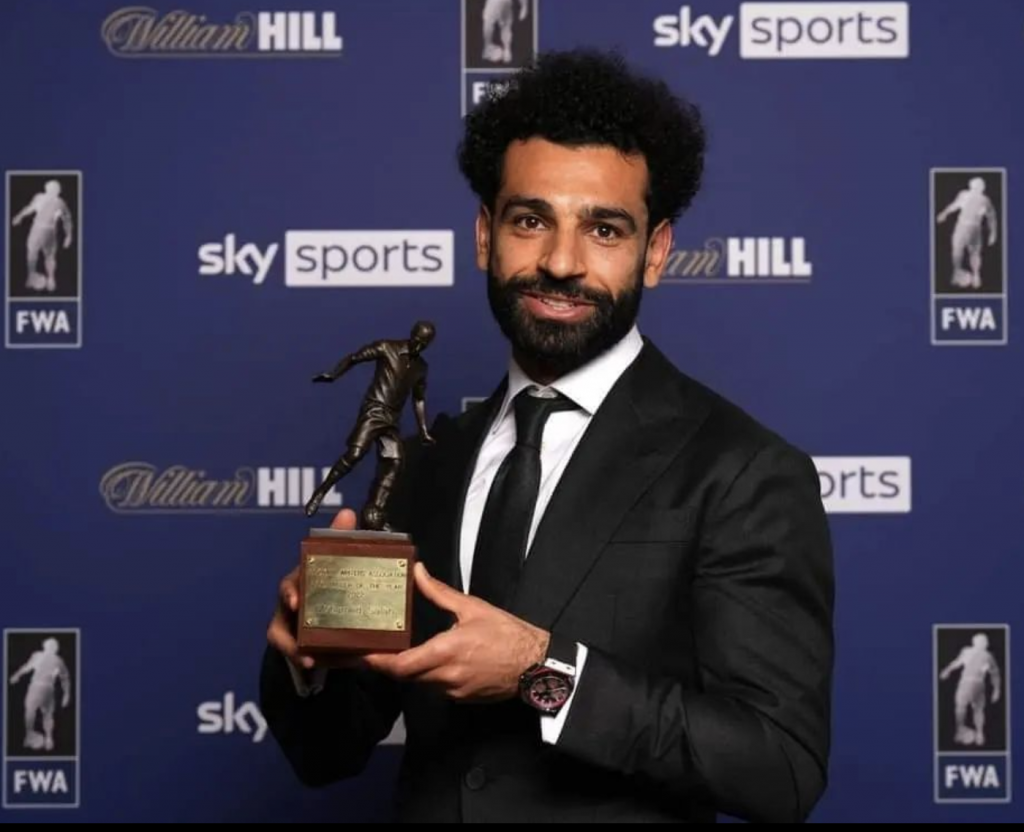 On a glittering night, Mo was presented with his award by Liverpool legend Ian Rush, who said Salah had moved ahead of Lionel Messi and Cristiano Ronaldo as the world's number one player. "Mohamed Salah is the best player in the world and is only going to get better."
Jurgen Klopp paid his compliments via a pre-recorded video, and laughed as he ended by asking his top scorer to hurry back to Liverpool "as we have a training session in the morning!"
Emma Hayes, the Chelsea coach, paid tribute to Sam saying: "I told her I think this is a really prestigious award and one that she should be so proud of. I know how important it is and I think she completely deserves it."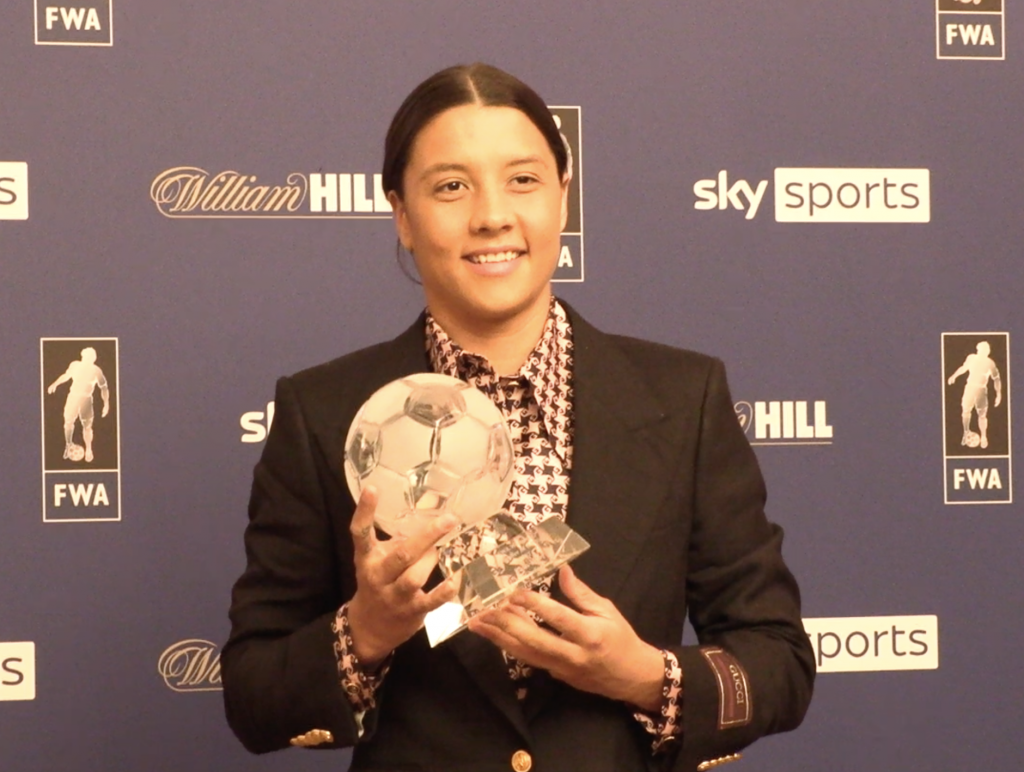 Our Student Football Writers of the year also collected their awards. Andrew McLean won the Hugh McIlvanney award, Yara El-Shaboury collected the Vikki Orvice award, and Sajidur Rahman took the inaugural Unheard Voices award, in partnership with Kick it Out.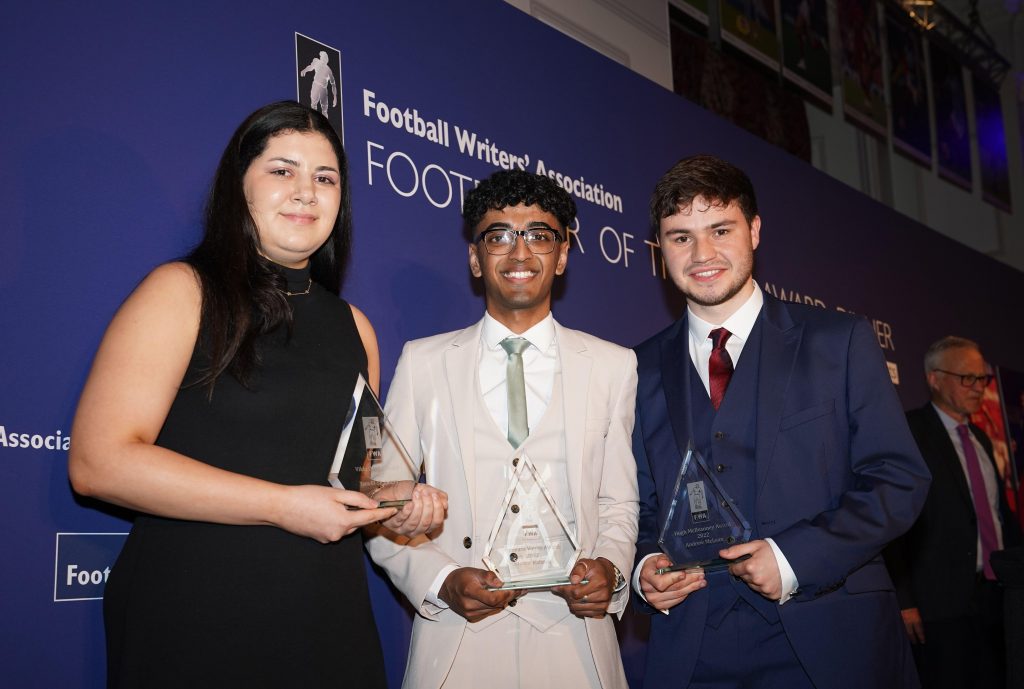 Finally, former FWA Chairman Paddy Barclay and long-serving FWA National Committee member Mike Collett were presented with the prestigious Ivan Sharpe award and lifetime memberships, recognising their enormous contribution to the association over many years.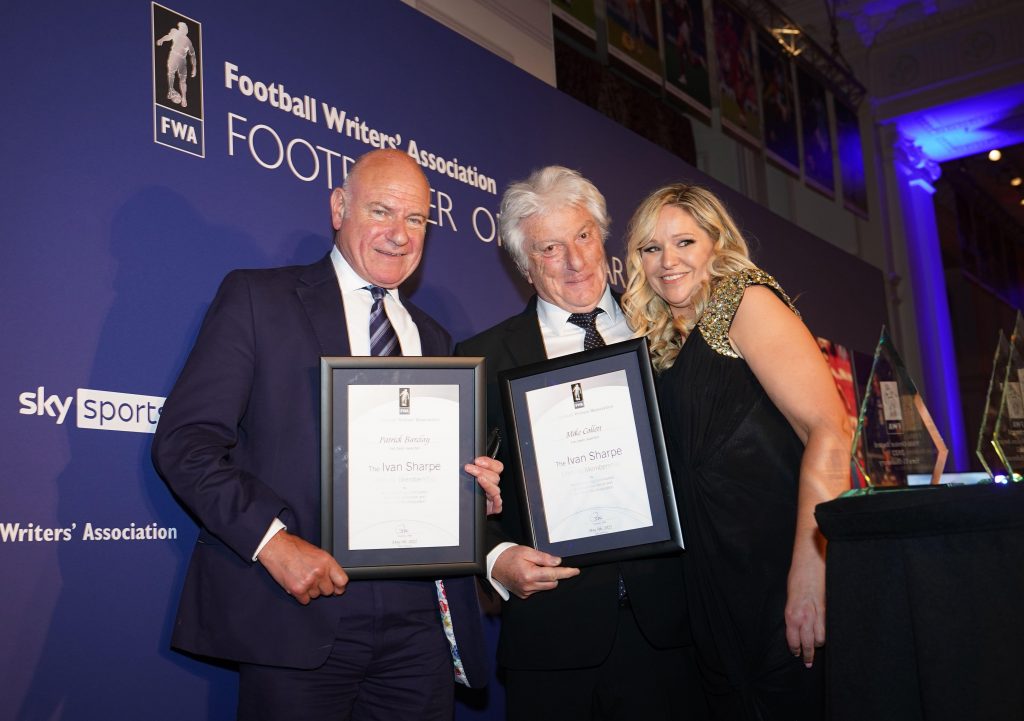 It was a wonderful evening, overseen by our Executive Secretary Paul McCarthy and Chair Carrie Brown, and the perfect opportunity to catch up with old friends and colleagues for the first time in years. Our thanks go, as ever, to our title sponsors William Hill who supported the event with their usual generosity, and to Sky Sports for putting together some memorable showreels of the two strikers in action
Gerry Cox of the National Committee interviewed Mo Salah, and Jen O'Neill, who oversaw voting for the Women's award, spoke to Sam Kerr. You can watch the interviews below: