Annual awards night was a huge success with winners from past and present honoured
The 75th anniversary of the Footballer of the Year award was a night befitting the occasion, as a star-studded audience gathered in London's West End to pay tribute to our Footballers of the Year Sam Kerr and Erling Haaland on Thursday.
Some of our most famous former Footballers of the Year were in attendance, including Pat Jennings, Gary Lineker, Alan Shearer, Teddy Sheringham. Steve Perryman, Neville Southall and Frans Thijssen.
But at the centre of attention were Haaland and Kerr. The Manchester City and Norway striker, who was accompanied by his family, won the Footballer of the Year award with 82 per cent of the vote. A video compilation of his goals, produced by Sky Sports, showed why he was an overwhelming winner, before he was interviewed on stage by FWA Chair John Cross.
Sam Kerr was presented with her award by Sarai Bareman, head of women's football at FIFA, who said how fitting it was that an Australian and a Kiwi woman should be on stage together just weeks before the Women's World Cup will be hosted by Australia and New Zealand.
We also honoured our latest Student Football Writers of the Year. Lara Alsaid was presented with the Vikki Orvice award by Ian Ridley, while Sanjay Bhandari of Kick It Out presented Morgan Ofori with his Unheard Voices award. Finally the Hugh McIlvanney award was handed to Dom Smith by Hugh's widow Caroline.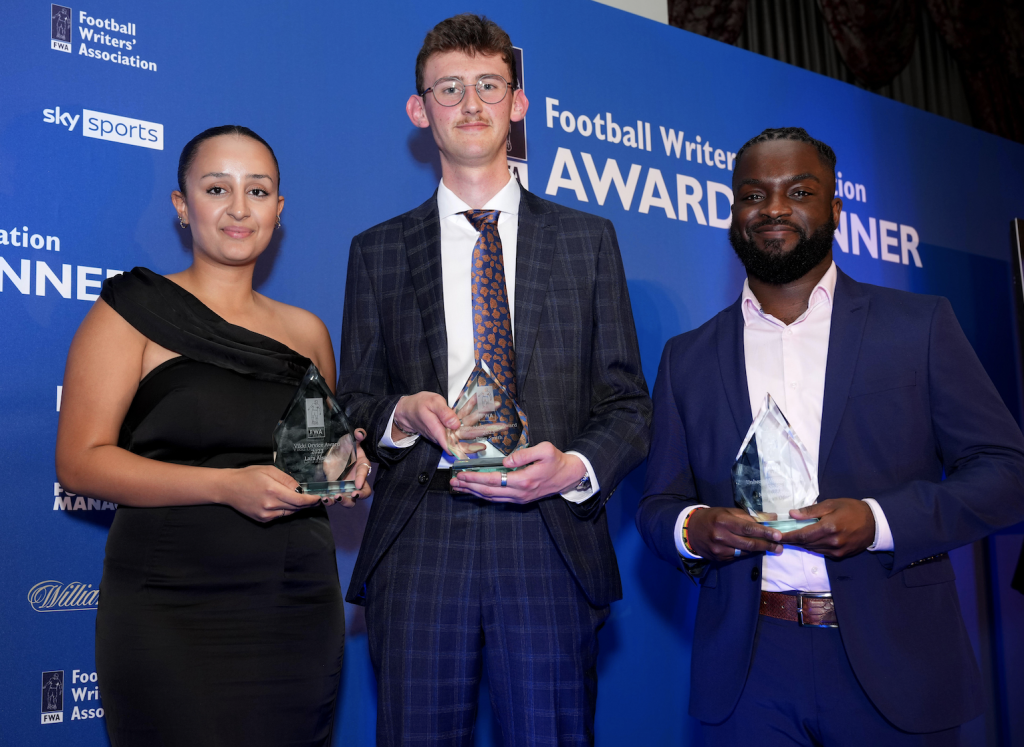 Rob Draper of the Mail on Sunday won the inaugural FedEx European Football Writer of the Year award for his outstanding work covering the events around the Champions League final in Paris last year, and was presented with his award by Kaat Venderheyde of FedEx.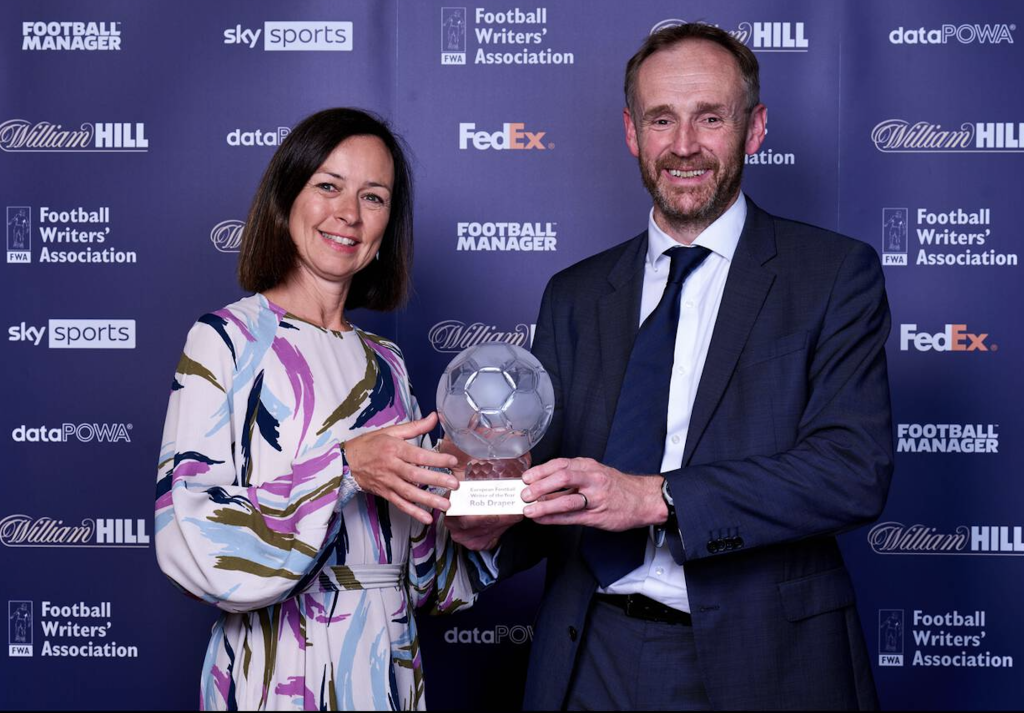 Finally, John Ley, our long-standing membership secretary and national committee member, was awarded life membership of the FWA and received a standing ovation for his heartfelt speech.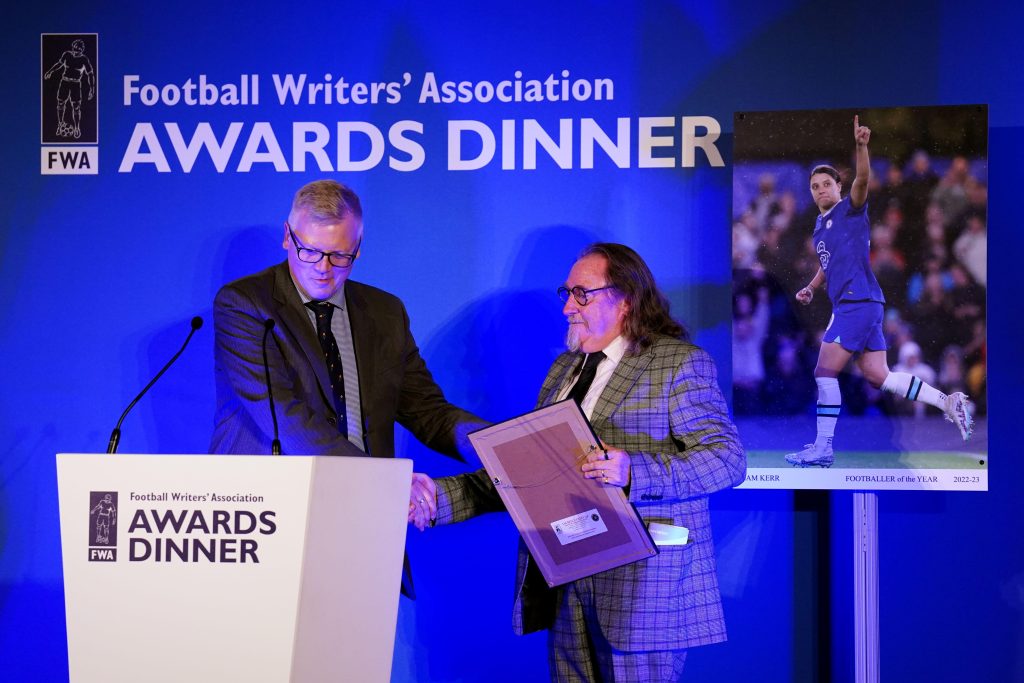 Guests from the worlds of journalism, television and football socialised long into the night, and all agreed the evening had been a great success. Thanks to Paul McCarthy, FWA executive secretary, for his hard work organising the evening, to John Cross for hosting the events on stage so well and to members of the national committee for their tireless work behind the scenes. Gerry Cox and Joel Beya interviewed our winners for global and social media distribution, Goalhanger Films produced a fantastic film of the evening and Jim Van Wijk and Nick Mashiter prepared a press release and helped PA's photographer John Walton with still images.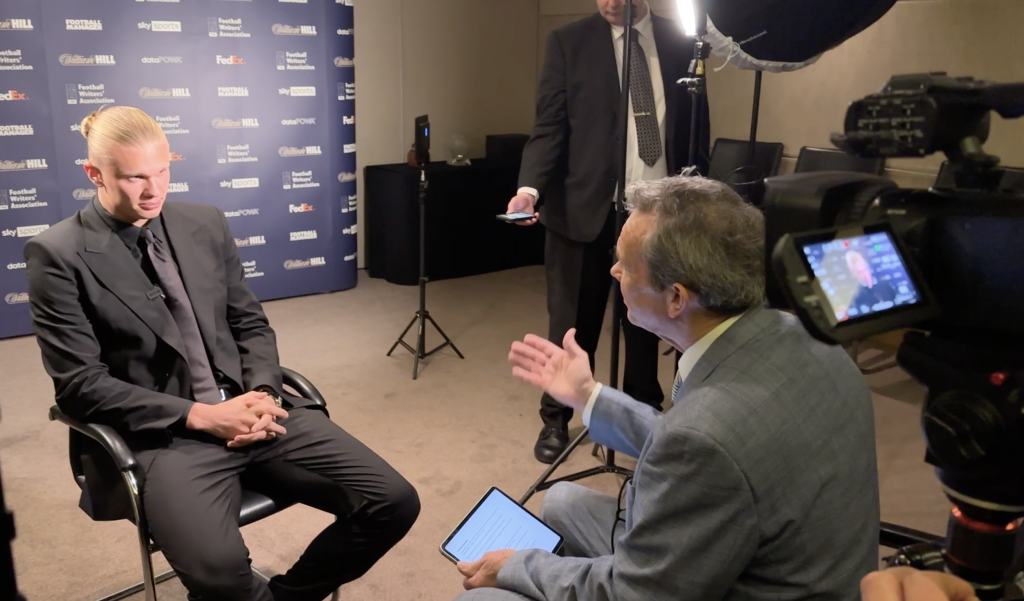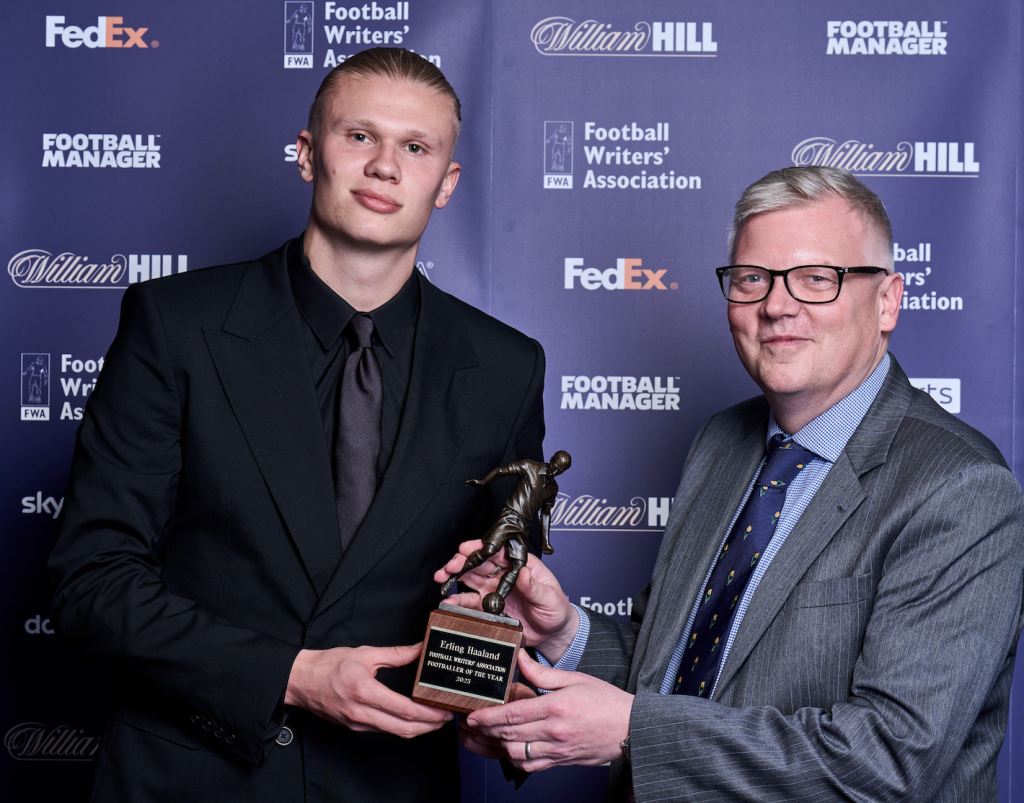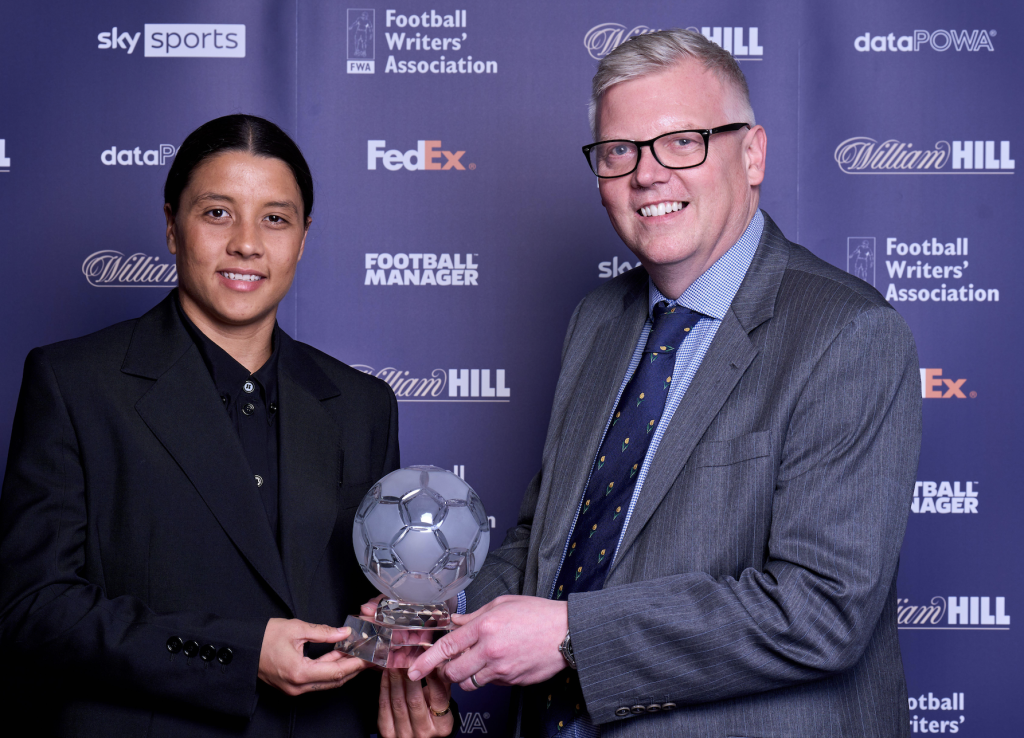 Thanks also to Chelsea Women FC and Manchester City FC for their assistance and attendance.
Finally we are always grateful to our sponsors William Hill, Sky Sports, DataPOWA, Football Manager and FedEx for their continued support, and thank the staff of the Landmark for providing a beautiful setting and a superb meal.